Below are a few tips and a Solicitor's guide to cooking a BBQ. The weather has been gorgeous so what's your excuse for not having one? Even though we are required to maintain social distancing, this hasn't stopped people from enjoying a nice BBQ in their own homes.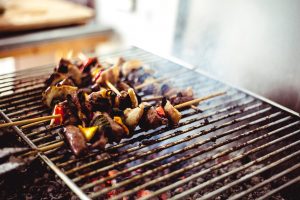 1. It's all in the preparation
Preparing for a BBQ mirrors the elbow grease Solicitors put in before preparing for trials, appointments with Clients and everyday tasks. The groundwork beforehand is one of the most essential elements to making a successful BBQ.
Before delving in and slapping the meat on the grill, ensure you have pre-sliced your burger buns and hot dogs and marinated any meat (if you want the best results allow 24 hours for your meat to marinate). Alternatively, you may want to have a vegetarian or vegan BBQ, have you ever tried BBQ corn on the cob?! This preparation will save you time and make it easier for you to get your hands on the sloppy, delicious, gloopy, barely- held together mouthful of hot BBQ deliciousness.
2. Patience
 Solicitors must be consistent day to day and a huge part of fulfilling this is by being patient. Many Clients may be vulnerable and frustrated having suffered from domestic violence, conveyancing problems, probate issues, divorce (the list goes on). Our job is to listen to the Client, understand their problems and help with coming up with a solution for them.
The BBQ also takes patience. You can't place food on the griddle until the coal has turned white and then you have to wait by the BBQ ensuring you turn the food over every few minutes. This way you get the best result of delicious food with a lovely crisp outside.
3. Variety/Versatility
Solicitors firm's need to be able to advise and assist a wide range of people with varying legal needs, and therefore versatility is key. Although many firm's specialise in one particular area of law we at TML solicitors feel it is necessary to provide an array of legal services to advise and assist as many people as possible and therefore have a variety of skill sets in our firm. We advise Clients dealing with Residential Conveyancing, Commercial Property transactions and Wills on fixed fees where possible,  and we provide Legal Aid for Criminal Defence and Family Law.
BBQ's are no different! Many people have allergies or lifestyle choices which limit their ability to eat certain foods. As a super host, it is your job to cater for them and make them feel included. Ensure you cook a variety of products that satisfy all of your guests and ensure any vegan or gluten free products, for example, are cooked separately.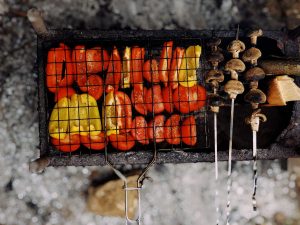 4. Getting the balance
 Solicitors need to be able to juggle a variety of tasks and retain a lot of information in their job; as well as meeting deadlines, attending hearings and meeting Clients. It is essential to not overwork yourself and to get into a routine that allows you to be productive.
When cooking meat, you also have to get the balance right. It is easy enough to become impatient and flash cook the meat leaving your guests unsatisfied that it is burnt on the outside and raw on the inside.
5. Don't get too close
Although interpersonal skills are paramount, it is important for Solicitors not to get too invested in cases. Solicitors cannot let their emotions override or cracks show when dealing with cases. It is hugely important that solicitors stay grounded and focused on achieving the best outcome for their client. It is after all their job to be practical and pragmatic in finding solutions to a variety of legal problems.
BBQ's can be very dangerous and therefore it is also essential to remember that you cannot get too close as it is likely to spit. The right tools (long tongs) are helpful allowing you to turn the meat/veg over without getting too close.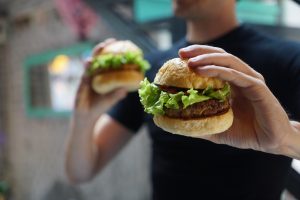 6. Enjoy
The last step is to enjoy!
When a complex transaction or lengthy Court proceedings conclude, there is always a sigh of relief. It means that your Client's case is over and you can help them in managing the end result – whether this is one they expected or not.
Despite Solicitors not actually being trained chefs, many of the key skills involved mirror the expertise Solicitors use in practice every day. Let us know how your BBQ goes and any tips you have. Have you been taking advantage of the weather and getting the BBQ out?