Wills and Probate Solicitors
Wills
Preparation for the future is a necessity and enables you to control the distribution of your assets and estate. It is particularly important for those who have dependent children. Without a will, distribution of your estate can become complicated and it is already a difficult time for those who are dealing with the loss of a loved one.
Helpful and Friendly Guidance from an Expert.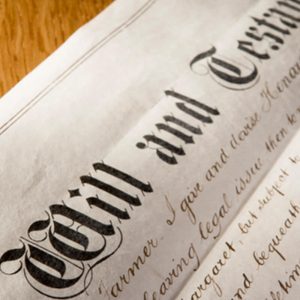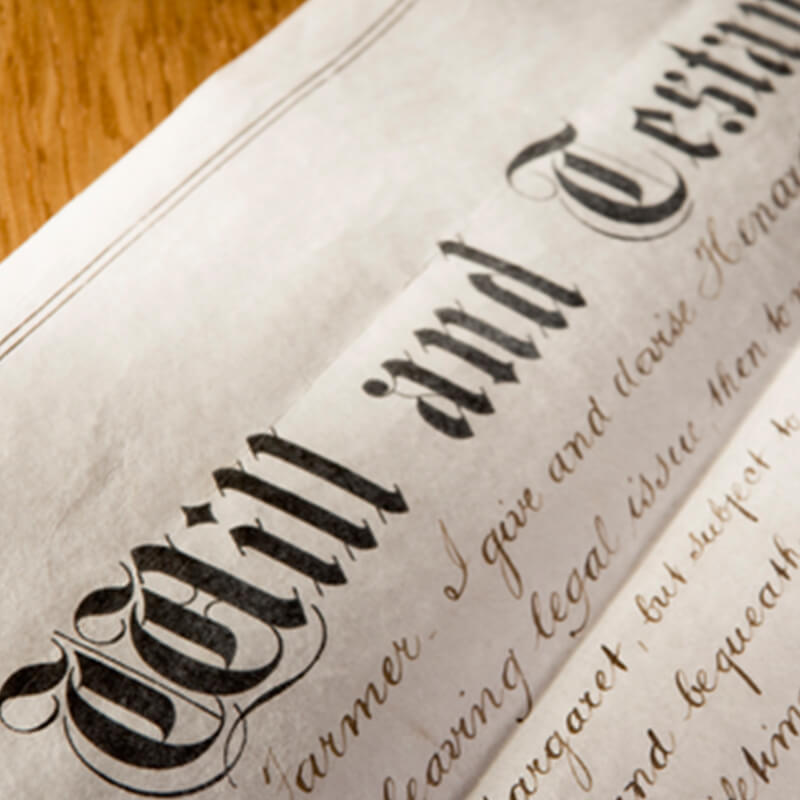 Our solicitors guide our clients through the process of preparing a will ensuring that the client is fully aware of all of their options in how their estate will be split upon their death. A will can be prepared at any time, and even if one has been prepared previously, the most current will takes precedence. It is necessary to review your will especially if there has been a change in circumstances, including children being born, a separation, re-marriage, or simply a change in your capital and assets. All professional work will be carried out or supervised by our Directors, see Meet the Team.
Lasting Power of Attorney
We can provide advice and assistance in preparing a Lasting Power of Attorney for those who want to protect a loved one for a time when they cannot make a decision for themselves. This is a very sensitive time for those in this situation and we at TML Solicitors aim to make it a little easier for our Client's. We can offer a flexible service depending on the needs of our clients. We also offer advice in tax, trust, estate planning, wills and probate.
Prepare and Execute Wills
TML Solicitors can assist you in preparing your will. We can also act as an executor in your will and can store this for a one-off fee. It is always advisable to consider who the executors will be in your will and to inform them where this document has been stored as they will need to act in accordance with the client's wishes.
We provide fixed fees for most circumstances whether for an individual or a couple seeking to prepare mirror wills. For more complex matters, we offer competitive rates for excellent legal advice and service. Please contact us on 0116 247 0022 to discuss your needs and obtain a quote. Or complete our enquiry today form below and we will call you back by the end of the next working day.
Probate
We at TML Solicitors can assist any Executors with their duties by dealing with the Probate. Not everyone will be aware of how to deal with the practical steps following the death of someone and therefore it is necessary to have a Solicitor to assist you. Our Solicitors are sensitive in dealing with these matters.
We will act for the Executors to obtain a Grant of Probate and following that to collect and distribute the assets of an Estate. Every case will have its own features in relation to properties savings and investments debts and the number of Beneficiaries entitled to inherit under the terms of the Will of the deceased. All work will be carried out or supervised by our Directors, see Meet The Team.
More complex accounts and trusts may with client agreement be drawn or checked by specialist tax experts instructed by the firm.
Our indicative charges describe the key work necessary following death to obtain a Grant of Representation to an Estate where we act for Executors of a deceased and administration of the Estate. In each case, preliminary steps are taken to establish the last Will of the deceased person and the extent of the Estate and to locate the Executors and Beneficiaries entitled under the Will.  Once any inheritance tax has been calculated we will manage the arrangement for payment and the Court will then normally issue the Grant of Probate.  The administration of an Estate involves collecting assets, meeting or paying claims and liabilities according to instructions of the deceased and adapting procedures to the circumstances of the Executors and Beneficiaries as the circumstances vary for each case.
Services include:
Locating the last Will and any Codicil and evaluate the content and relevant circumstances
Identifying the legally appointed Executors or Administrators and Beneficiaries
Identifying the type of Probate application, you will require
Obtaining the relevant documents required to make the application and to create an account of assets and liabilities
Contacting asset holders and creditors and obtain the date of death valuation
Completing the Probate Application and the relevant HMRC forms
Preparing a Statement of Truth for signature
Making the application to the Probate Court on your behalf
Obtaining funds and Paying any Inheritance Tax due
Applying for Probate
Obtaining the Probate and copies for your use
Discharging all liabilities
Collecting and distributing all assets in the estate
In a straightforward case the papers for application to the Court for a Grant of Probate may be made within 6 months but in more complex cases information is lacking or tax needs to be paid it can take a longer period.
Administration can take a year or longer depending upon the terms of any Will and instructions of the testator, the number and type of assets and the beneficiaries and tax liabilities that may take some time to resolve.  Interim payments can usually be made within a year and most legacies will be paid out once funds are in hand.
-
Our range of services includes:
Preparation and Drafting of Wills
Lasting Power of Attorney
Tax, Trust and Estate Planning
Assisting Executors or Administrators with Probate Administration
Probate Applications
Enquire Today