Over the last couple of month's we have all been swamped down with the dreaded C word – COVID19. There is no escaping it! The media, newspapers and our phones are a constant reminder of the dangerous situation which has led to numerous deaths, panic buying and now social distancing. For many people being isolated, means you have had plenty of time to think about and plan your future.
In fact, we know this is the case as Will instructions have risen by 30% since the outbreak of COVID19. The time we have at home, and the sad truth about the impact of COVID19 has made people think about just how crucial it is to make a Will and ensure it is kept up to date.
Wills at their most basic, enable you to set out the way you wish to manage your affairs after your death. This includes, who should benefit from your estate (money, properties and anything else you own). Wills can also allow you to name Guardians for young children in the event something is to happen to you whilst they are minors.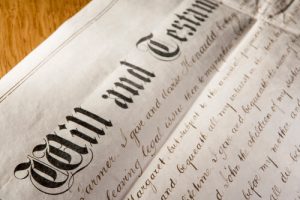 The question that needs to be asked is whether COVID19 affects the validity of Wills?
In order for your Will to be legally valid there are specific conditions that must be met;
The Will needs to be in writing.
The Will needs to be signed by the person making the Will (the Testator) in the presence of two independent Witnesses (who must be present at the same time).
The Witnesses must each sign the Will in the presence of the Testator.
Step one listed above is not difficult and can still easily go ahead despite the current situation. Instructions can still be taken and Wills can be written to meet your requirements. TML Solicitors are offering a free half an hour telephone consultation allowing you to put a Will in place or review one you already have. We can speak to Clients by phone, Zoom or any other video meeting facility. We can also take instructions by email.
However, it is the second and third steps where it becomes slightly trickier! A valid Will in order to be valid must be signed in the presence of two witnesses who have to see you signing the Will. However, the Government's guidance issued on social distancing places us in a slight predicament. Usually, we would arrange for the Testator and the Witnesses to be in the same room to ensure that the Will is signed by all the parties however due to the pandemic and the social distancing rules this is not possible or practical.
For those of you who think that this can be easily solved by getting your spouse or children to witness the Will, think again! Those who witness the Will cannot be beneficiaries of the Will in any way therefore if one of them were to sign they risk losing any legacy or inheritance left to them in the Will!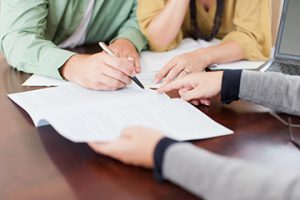 How do I get my Will witnessed whilst self-distancing or self-isolating?
Due to COVID19, the Government have had to issue guidance on alternative methods of signing a Will.
One thing to remember is that it is still possible for a Solicitor to see a Client and the Witnesses to sign a Will if all of the rules of social distancing are adhered to. However, most firms of Solicitors have closed their offices and are working remotely. The other issue, of course, is that those who are preparing their Will may be self-isolating due to their own health needs or the health needs of their family members.
Instead, many firms are able to send documents with instructions advising their clients on how to correctly execute the Will. Once you have received the correct information you could ask adjacent neighbours to witness and sign the Will from the safety of their own garden. Provided that you and each witness can see each other sign the Will, this would form valid execution (although admittedly if you have high fences, some acrobatics may be required).
Moreover, the Ministry of Justice has temporarily relaxed the rules which involve accepting other solutions, such as video witnessing. Therefore, it may be possible to supervise the process electronically, e.g. through video or other virtual means. The Government have advised that they expect firms to keep appropriate records of their decisions and how they made sure you were complying with the Government Principles. This could be by making full and prompt files notes, by recording in a video the advice given and the circumstances surrounding the testator's signature and so on.
 What is an electronic signature and how can you do it?
If it is the case that we are moving towards electronic signatures, this does not mean that the actual signature will look so different to our actual written signature. There are plenty of Apps and programs that can allow us to sign with a stylus or finger which mimics your signature. You may have seen these programs with delivery drivers, dentists, retail outlets etc. If this is a concern to you, you can speak to our Solicitors during your Free Will Review to find out if you can provide an electronic signature or whether there is a method to provide a physical signature to your Will.
Although COVID19 has hindered our ability to get on with normal daily life, it should not hinder our ability to arrange things that are important to us, including preparation and execution of a Will – it's just made it a little harder.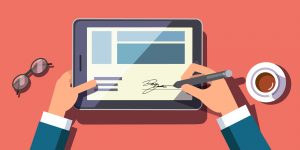 Have you got a Will in place? Do you need to review the provisions you have already? Do you want to get some advice about whether you need a Will or all of the above? Call TML Solicitors for a free Will review on 0116 2470022.