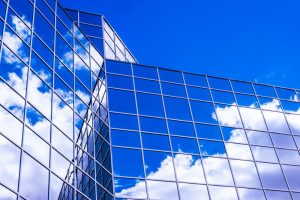 Purchasing a commercial property is different from a residential property. A commercial purchase is for the purpose of running a business or as an investment. Here are 5 tips for buying a commercial property:-
1. Have a Plan
It seems so obvious, but it's necessary to have a plan. First decide where you want to buy, and what the purpose is for your property. Have a look around at different properties to make sure it suits your business or commercial needs.  If you are planning to build, renovate or change use, it is important to ensure that you can obtain the appropriate planning permission.
2. Do your Research
Whether you are buying a commercial property from an auction or private sale; you need to do your research. If you are borrowing money or investing in a commercial property it is important to know what the property is like and whether it is fit for your purpose. You need to make sure it's in a good location for your business. Choosing where to conduct your business is usually the first step to building your business so it's important to make the right one.  Contact professionals and experts for further advice if needed.
3. Get financial advice from a Lender/Accountant
Unless you are able to finance a commercial property purchase through your own means, you will probably need to borrow some money. You need to speak to your lender or an independent financial advisor to make sure you are clear on how much you are borrowing and the term for repayment. It is important to ensure that you can afford your repayments and have a contingency plan in place.  It is also advisable to speak to an accountant, who can give more advice about the implications of borrowing and how it would affect profits. A good accountant will help structure the deal in a way that works best for you and your business structure; the accountant will also be able to assist with Tax and VAT implications should they arise.
4. Instruct an experienced Solicitor
Getting the right legal advice can be the difference between a sale completing or falling through. An experienced solicitor should guide you through the purchase and identify potential issues; then advise you on the best way to fix them. An experienced solicitor can advise you whether a potential purchase is a risky investment and it is up to the client to make a decision whether to pursue the purchase or not as different clients are comfortable with different levels of risk.  It is not always the best decision to complete if the outcome is not going to benefit you or your business.
5. Check, Check and Check again
Whether it is in the report, contract or lease agreement you must check to make sure you know what you are getting into. You need to check if VAT is payable or there are any onerous clauses (clauses that could cause difficulties) that will affect your business or the way you are choosing to use the property.
About the Author
Reena Bhalla is a Director/Solicitor at TML Solicitors. She is the Head of the Conveyancing and Commerical Property departments. Reena has over 10 years of experience working in Leicester and has made great links with local estate agents and businesses who refer work to her regularly. Reena offers clear and unbiased advice to her clients and prides herself on dealing with each transaction diligently for each client.       
To book an appointment with Reena to discuss purchasing a commercial property click here to get in touch today.