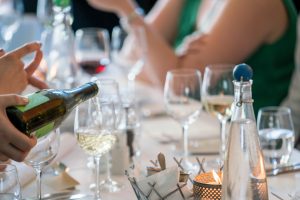 Drink Driving – everything you need to know!
December is the month to be jolly and fun, but don't let that fun turn into sorrow because you have found yourself before the Courts for drink driving.
Drink Driving campaign, is it a real thing?
All of us that like a drink especially over the Christmas period, find ourselves sometimes having the extra one due to the festive season. The law states that we should not drink alcohol and drive a vehicle and this law must be complied with. During a 3 week period in December 2018, the police arrested 81 people for drink driving and those people found themselves before the Courts
The Leicestershire drink driving campaign begins today and will run throughout the festive period including over the New Year. The Police know that there are Christmas parties and often people do decide to have that extra drink, or "one more for the road" and then drive home. Plain and simply don't do it!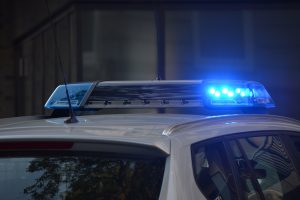 What will happen if I am stopped by the Police?
If you are stopped by the Police on suspicion of drink driving, they will want to carry out a roadside breathalyser test. If the test is positive, the Police will take you to the Police station where they will conduct a further test on an Intoxilyser device.  This will provide a legal reading that the prosecution can use in evidence.  If your breath reading is in excess of 35 Micrograms of Alcohol in 100 Millilitres of Breath, then the Police will charge you under the Road Traffic Act 1988 and you will be provided with a court date to appear before the Magistrates.
What are the penalties?
If you are charged with being in charge of a vehicle whilst under the influence of alcohol the penalties include 3 months' imprisonment, a £2,500 fine and/or a ban on driving;
If you are charged with driving or attempting to drive whilst above the limit or unfit to drive the penalties include 6 months' imprisonment, an unlimited fine, and a driving ban for at least 1 year or at least 3 years (if charged within the last 10 years);
If a death has occurred during an incident and you are found to be driving whilst over the limit, the penalties include 14 years' imprisonment, an unlimited fine and a driving ban of 2 years.
You would also have to notify your work that you had been disqualified from driving this may cause you to lose your job depending on the terms of your contract. It would be difficult to attend social events and travelling during the winter months can be difficult and expensive. For that moment of madness of drink driving, you would also receive a criminal conviction. It is a big risk to take to have that extra drink or have a drink and drive home.
What about the next day? I need to get somewhere am I still over the limit?
I think one thing that is very important to remember is that people may still be over the limit in the morning. If you have consumed a lot the night before you may think you've slept it off but often when you wake up in the morning and drive you can still be over the limit. Police officers are now doing spot checks first thing in the morning between 5.00 am – 10.00 am.
It makes no difference whether you are over the limit at night, in the morning or the afternoon the consequences are the same. You will find yourself before the Courts, you will find yourself being disqualified from driving and you will find yourself with at least a fine. You also may find your name in the newspaper as the press can enter the Court.
TML Solicitors: Drink Driving Solicitors Leicester
Our advice is that you should not drink and drive. However, if you find yourself being arrested or taken to the Police station, you can contact our Criminal Department on our office line 0116 247 0022 which is available 24 hours a day 7 days a week, including throughout the Christmas period. It will be necessary for you to have some legal advice to discuss your options.
Please ensure that you enjoy the festive season, drink wise and don't drive!