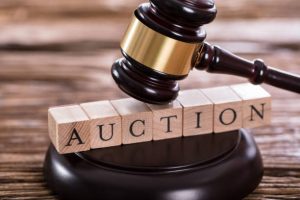 Buying and Selling Property at Auction: Everything you need to know!
Many people decide to buy or sell their properties at an auction. How many of you really know the process and whether it is the best option for you? When deciding whether to buy or sell at auction you must take into account so many different aspects, including your current circumstances, financial positions as well as time frames.
We at TML Solicitors also work very closely with Shonki Brothers and they provide a wide range of services including Auction sales, residential sales, commercial sales and lettings. We attend all of their auctions and work side to side to ensure clients are satisfied with the service provided by both companies.
Selling your property in an Auction
When selling your property at auction, you will meet with the auctioneer and arrange the guide price as well as discuss other aspects of the property. A solicitor will need to get the legal pack together which will be sent to the auctioneer. The legal pack includes the contract for sale, the title documents and protocol forms along with other documents relating to the property. This will be used by potential buyers to look at before the auction and will also be used by the successful buyer's solicitor after the auction. As soon as the hammer hits, the property is sold and the exchange will take place on the same day. Your solicitor will then take the matter to completion and liaise with the buyer's solicitor. There is normally a deadline to complete the matter.
| | |
| --- | --- |
| Advantages of selling | Disadvantages of selling |
| Immediate Exchange/Quick Sale | There is no guarantee the property will reach its reserve price or even sell at all |
| | The Auctioneers fees must be paid whether the property sells or not – this is not applicable for a sale with Shonki Brothers |
| | The sale completes very quickly so you must be ready to move out in time |
| The buyer needs to make a quick decision and there is no time to negotiate | You cannot go back once the hammer hits as you have legally exchanged at that point |
| Quick release of equity due to the deadline to complete | |
| | |
| Easier to sell renovation projects | |
Buying your property at Auction
 When buying a property at auction, it is vital that you review the legal pack before the auction. It a great idea to get a solicitor to review it for you and advise on any legal issues with the property. If, after reviewing the legal pack, you are happy to proceed, ensure that your finances are in place. If you are a successful bidder at the auction, this means that you are now legally bound to purchase the property. You will at this point need a solicitor to progress this transaction to completion. Again, there is usually a deadline to complete by and if you are getting lending then this needs to be in place within this time frame.
| | |
| --- | --- |
| Advantages of buying  | Disadvantages of buying  |
| Potential bargains when buying properties at auction | Short window for getting a survey done – at a Shonki Brothers auction you have 8 weeks to complete |
| Once the hammer hits, the contracts have legally been exchanged | You have to get your finances ready in a short space of time – however, as above, Shonki Brothers gives 8 weeks and this is usually enough time to sort finances out. Clients are always advised to obtain an AIP from a recognised lender before the auction |
| Fair chance to place bids | It is easy to go over your desired budget when in the heat of bidding |
| Immediate income if you purchase a tenanted property | After exchange, the seller's solicitors are not obliged to reply to any enquires regarding the property |
| There are a number of ways to bid, if you cannot be present (e.g. Proxy, telephone, live online) | |
| You will get your property quite swiftly due to the short deadline to complete | |
What is the best route for me?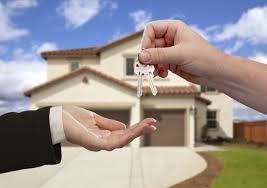 It is evident that there are many advantages and disadvantages of buying and selling at auction. However, as long as you are aware of the process, you make sure it works in line with your circumstances and you have received the best legal advice, it could in fact be the best option for you.
Here at TML Solicitors we are experienced in preparing legal packs and guiding sellers through their transaction. We can also review legal packs for potential buyers prior to the auction as well as helping them through their purchase towards completion. We can also act for many lenders and satisfy lenders requirements to ensure funds are in place in time for completion.
Please contact our office for any advice on buying or selling at auction. Our experienced Conveyancing and Commercial Property departments will be delighted to help. Please see our details below:
TML Solicitors
63B King Street
Leicester
LE1 6RP
Tel: 0116 247 0022
Email: info@tml-solicitors.co.uk
If you are also looking for an Auctioneer or Estate Agent in general, please see Shonki Brothers details below and get in contact with them:
Shonki Brothers
95 Narborough Road
Leicester
LE3 0PA
Tel: 0116 2551519
Email: info@shonkibros.com
Web: www.shonkibros.com