There are various conspiracy theories circulating as to whether people have predicted the pandemic outbreak of COVID19. Many writers have published articles which others believe to have predetermined the monstrosity of CoronaVirus.
Sylvia Browne
One of the people believed to have predicted the outbreak of the virus is Sylvia Browne. In her 2008 book End of Days, Browne wrote:
''In around 2020 a severe pneumonia-like illness will spread throughout the globe, attacking the lungs and the bronchial tubes and resisting all known treatments''
This statement has led to many people assuming that Browne had in fact predicted the CoronaVirus pandemic. This has caused Kim Kardashian and many other celebrities to share her post on social media leading to her bookselling out in many stores.
Scary right!
Michele de Nostredame
Another theorist is Michele de Nostredame, better known as Nostradamus. It is believed that he predicted this virus in his incredibly cryptic, four lined poems published in 1555 titled 'Nostradamus' magnum opus, Les Propheties' (I have absolutely no idea what that translates to either)!
Although Nostradamus construed his predictions in vague terms, many believe they contain insight into the future and predicted the outbreak of CoronaVirus.
Nostradamus' followers are convinced that his writings have predicted many historic events and fascinated conspiracy theorists for decades: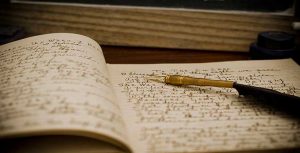 The great fire of London
Firstly, Nostredame was believed to have predicted the Great Fire of London in 1666.
In Century 2, Quatrain 52, Nostradamus wrote: "The blood of the just will commit fault at London,
"Burnt through lightning of twenty threes the six:
"The ancient lady will fall from her high place,
"Several of the same sect will be killed."
A mass number of people believe that this extract is a reference to the Great Fire of London in which began on September 2nd 1666, at a small bakery on Pudding Lane in the UK capital. This erupted 100 years after the prediction was written – was this a coincidence?
The assassination of President John F Kennedy
Secondly, Nostredame was believed to foreknow the assassination of President John F Kennedy, 1963.
In Century 1, Quatrain 27, Nostradamus wrote: "The great man will be struck down in the day by a thunderbolt,
"The evil deed predicted by the bearer of a petition:
"According to the prediction another falls at night,
"Conflict in Reims, London, and pestilence in Tuscany."
The "great man" in the passage is believed by some to be US President John F Kennedy.
President Kennedy was assassinated on November 22nd 1963, by gunman Lee Harvey Oswald in Dallas, Texas.
CoronaVirus
Finally, it is believed that Nostradamus predicted the CoronaVirus pandemic nearly 500 years ago.
In Century 2, Quatrain 6 he wrote: "Near the gates and within two cities
"There will be two scourges the like of which was never seen,
"Famine within plague, people put out by steel,
"Crying to the great immortal God for relief."
However, not everybody is convinced by Nostadamus's theories and his work has been criticised by many.
The Simpsons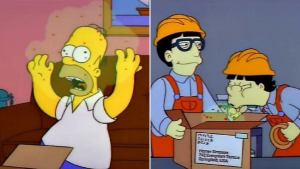 On a lighter note, fans of The Simpsons believe that the cartoon predicted the CoronaVirus outbreak back in 1993.
The popular animation is believed to have predicted many historic events with bizarre specificity, including the election of President Donald Trump, the invention of smartwatches, and the football World Cup results.
People are now convinced that the season four episode "Marge in Chains", also depicts the global pandemic that we are facing today.
In this episode, a news report announces fears of the "Osaka Flu". Another scene shows an infected Japanese factory worker coughing into a package, which is then sent to the United States.
These are just three examples that theorists believe to have predicted the widespread pandemic illness. Many are sceptical to these ideas and cast doubt on whether their writings are just mere coincidences. What do you think?