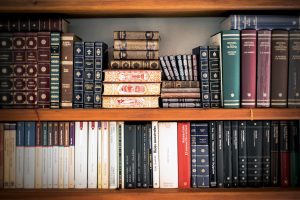 Obtaining work experience at a law firm
Getting a career in the legal industry and obtaining experience in a law firm is challenging, especially as an undergraduate. Despite being an ambitious and committed individual, seeking a training contract opportunity and finding a law firm that is willing to give you the time of day is almost impossible. The burden of being unqualified is heightened by the harsh reality of firms only wanting experienced employees, leaving inexperienced students in a vicious cycle of gaining valuable work experience.
Although firms are often open to accepting students for work experience, it is rare a firm is willing to invest their time in you and show you the ropes. Understandably, firms want the best for their clients and having to take their valuable time to train somebody who knows very little for the duration of a week or so, is not at the top of their priority list. Despite many firms offering you short-duration work experience here and there, the experience is often overwhelming and rushed, leaving the student deprived of insight into the job role.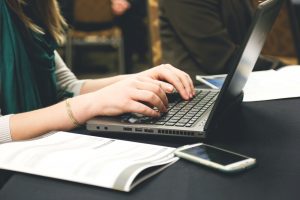 Gaining work experience at TML Solicitors
Having successfully gained work experience at TML Solicitors I was astonished in my interview to be told the firm would put into me what I put into them. I was assured that my voluntary time spent in the office would be repaid through knowledge and experience. TML, from the get-go, put me at ease and gave me the building blocks and skills I needed to grow into the aspiring lawyer I wished to become.
Despite having only been doing work experience for TML for a few months, I have understood and learned more in the first hour than I had at any of the other firms. Like any job, walking into a room of unfamiliar people was daunting. Although after the first five minutes I knew everybody and was put at ease straight away. I have been invited to nights out, team-building events and even a wedding, being made to feel part of the team.
Of course, the job role itself is challenging but I expect nothing less considering the career path you must undertake to become a solicitor. Despite the fact that some of the work being asked of you is difficult and daunting, the constant support and assistance provided are endless.  I have always felt welcomed and supported whilst being immersed in this fast-paced legal environment.
My two days a week gaining work experience at TML have been extremely rewarding. The firm has provided me countless opportunities allowing me to sit in court, review evidence and prepare bundles and case files. I have developed a recognition of the complex procedures that TML undertakes in order to carry out their legal services, and furthermore, the importance of each role within the firm in achieving legal success. The perpetual training and ongoing support are infinite, and I am grateful for this opportunity.
I am now employed to work through the summer on a full-time basis as Office Admin which allows me to have first-hand experience dealing with client queries in all areas. I am also supporting the Family Law Solicitor. I have been fortunate enough to be offered a part-time position during my time at university studying the Legal Practice Course and a full-time position once I have completed this course.
Ria Carpenter has recently joined us at TML Solicitors as Office Admin. She has done extremely well in her undergraduate studies receiving a 1st in her Law Degree. She has come into TML Solicitors with an energetic personality and has taken so much on board already!