Are you finding yourself stuck for ideas whilst being made to stay in? Are you feeling guilty for not being productive? Are the kids driving you insane and you need ideas to entertain them? Fear not, below is a list of 20 ideas and activities for you to occupy yourself and your family during the pandemic.
1. Draw a picture or get into colouring
There are so many different things you can do with a pencil – draw for fun, practice your shading techniques, don't allow yourself to take your pencil off the paper and see what you come up with. You can turn your drawing into a competition (it's extremely therapeutic) or play a game in which you have to draw a picture with your eyes shut or your non-dominant hand. The other trend is adult colouring to find some calm and is quite effective, so get out those colours and buy yourself a nice colouring book.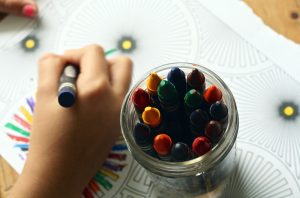 2. Take a picture of wildlife
Despite being stuck inside, go into the garden and admire your surroundings and get your photography skills into play. It's amazing how many bugs and birds you will be able to spot. For those home schooling, this doubles up as a science class as well.
3. Do a workout
This doesn't have to be marathon training or an insanity workout but have a little fun making up workout routines and let the kids get involved they'll love it. Jo Wicks has become a household name over the past couple of weeks with his morning work outs. A lot of people are suggesting that the work outs are harder than most adult work outs!
4. Pamper yourselves
Make your own facemask, paint your nails and make yourself feel good whilst staying at home. Social media is the best inspiration for this, as there are so many beauty therapists and make up artists who are giving us tips and tricks with step by step instructions.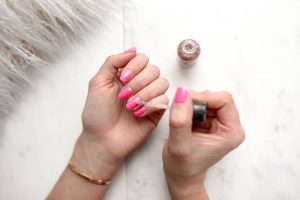 5. Pick any language and learn 10 new phrases
Being stuck at home is the perfect opportunity to expand your knowledge and learn new things.
6. Do a film marathon
Why not attempt to watch all of the Harry Potter movies, or do a Disney film marathon. Have you got loads of films recorded or saved onto your Netflix, waiting to be watched. Well now is the chance, everybody loves a duvet day!
7. Try your hand at some baking
Who doesn't love cupcakes? Bring out your inner MasterChef and amaze your family with your pipping work, soft sponge or delicious cakes! Or, you can get into baking your own bread which is a trend that has taken over the UK. Have you received pictures of baked bread?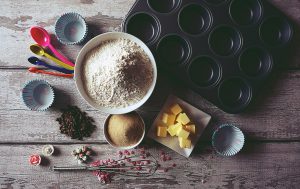 8. Create a Tik Tok
This app has created a new phase of social media fun. Try your hand at it and don't be afraid to be silly with it. Get your household involved, what do you have to lose?
9. Have a clear out
What else is there to do with lots of time and the need to stay home. Sort out your overloaded wardrobe, crowded draw or dreaded cupboards. Stick some music on and you'll be surprised that you may actually enjoy yourself.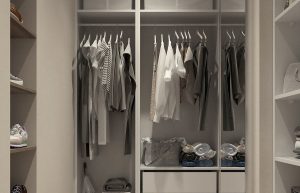 10. Read a book
Just recently the sun has been shining so get yourself out (in the garden of course), put up your deckchair and stick your nose into a book. If the weather isn't great, spend some time in the evening without devices or TV and tuck into a good book to help you relax and unwind.
11. Do some yoga
Cleanse your body, mind and soul and start or finish the day feeling relaxed and at peace.
12. Play some games
Bring out your inner child and get out some board games and play with the kids. Or have a run around the garden and play stuck in the mud.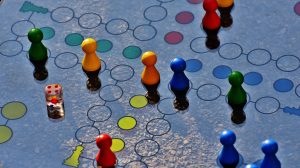 13. Attempt to break a world record
Who knows your new trick may make it into the Guinness World Records 2021. See how many items you can carry in one go. Attempt to hula hoop for the longest amount of time. Practice for half an hour each day.
14. Make a Will
We all have a lot more time on our hands, so it can be time to deal our affairs! Ring up for a consultation, we are currently offering a free Will review.
15. Learn a whole song
Challenge yourself and try and learn all the verses and chorus to a song. You can make it as hard or easy as you want, play around with different genres (who knows you might find your inner Beyoncé).
16. Bike Ride
Although we have been asked to remain at home, the Government have advised that you can get out of the house for one hour of exercise a day, therefore why not get on your bike and experience the freedom everybody is longing for. Make sure you are riding alone, or with someone in your household and do not use it as an excuse to meet with your friends or family.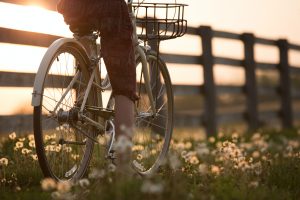 17. Come dine with me
Why don't you imitate the well-known TV programme Come Dine With Me and put on a spread for the family. You can each take it in turns and decide who the best cook is.
18. Make daily vlogs, blogs, diary entries
Make the most of your time in the house and have something to look back on when this is all over. Many people are making scrap books and time capsules to remember this time in our lives.
19. Start a project
Turn something you're interested in, into a piece of art, drama, literature or all of the above.
20. Do some gardening
Why not delve into some of the gardening that you have been putting off until summer? Get the kids to help plant seeds or take out weeds. Or take it upon yourselves to mow the lawn – and yes you are allowed to mow your own lawn, this does not breach the rules.