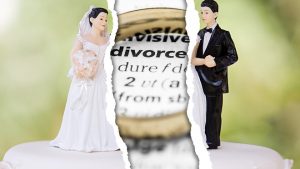 How to Divorce, a 4 Step Process
If you have made up your mind and decided that you are in fact ready for a divorce, below is everything you need to know about the process in 4 steps.
But, before you delve in and read this blog, we just want to help you out with a few things to ensure you are equipped with everything you need to know in order to go ahead with the process:
In order to apply for a divorce, you must have been married for at least a year. So, if you have been married for less time than this, a divorce is not possible until after you have passed your first anniversary. You can however be separated before your first anniversary.
You are perfectly entitled to deal with the divorce process by yourself without the help of a solicitor, however, as you will see the process is tricky and requires a lot of care and attention. Therefore, in order to avoid things going wrong, it is best to instruct a reputable Solicitor. Resolution have a database of Family Law practitioners on their website. Our Solicitor, Poonam Chudasama is an accredited member of Resolution and has a speciality in dealing with Family cases.
The divorce process is not exactly quick! As you will see there are various stages to the process, and this doesn't take into consideration the Court backlogs. TML Solicitors are on the online Divorce scheme, which is more effective and speeds up the process.
It is advisable to deal with settlement of financial matters, and any arrangements for children either before or during the proceedings so that all issues can be resolved at the same time.

In order to divorce your spouse, you will need to file a Divorce Petition (Form D8). The Divorce Petition is the main document in the divorce procedure, and it is therefore essential that you complete this document correctly. Three copies of this will need to be sent to the Court along with your Marriage Certificate and a fee of £550. If you are applying online, the application will take you through all of the questions that you need to answer. Payment is dealt with differently.
The Divorce Petition must set out the reason for the divorce (why your marriage broke down), there are 5 grounds you can rely on:
Ground 1 – Adultery
Your spouse must have committed adultery with a person of the opposite sex for this ground to apply. Your spouse will have to admit to the adultery when they receive the Divorce Petition.
For same sex couples who are married, to apply under this ground, your spouse will have had to commit adultery with someone of the opposite sex.
Ground 2 – Unreasonable Behaviour or Behaviour
This in practice is the most common fact used. Physical violence, verbal abuse, failing to provide money, food or a breakdown of the relationship; are just a few examples of this.
Unfortunately becoming bored of your ex-partner does not quite cut it for this ground! You cannot have an amicable split and use the ground of Unreasonable Behaviour, because you have set out reasons as to why your spouse has been "unreasonable".
Ground 3 – Desertion
This is rarely used in practice but is still a ground that can be relied on. It is defined as being deserted by your spouse for a continuous period of two years.
Ground 4 – 2 years Separation with Consent
As the title suggests you and your spouse must have separated for at least 2 years your spouse must also consent to the divorce taking place on this basis.
Ground 5 – 5 years Separation
Again, as indicated by the name, you and your spouse must have been separated for at least 5 years however this time no specific consent is needed of the other party to divorce. The Court are also more flexible with regards to the element of proving service, as it may be likely that when using this ground for Divorce, the spouse applying will not be aware of where the other spouse is.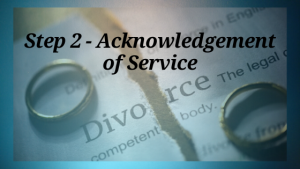 Once your spouse receives notice of the application, they are then required to complete an Acknowledgement of Service form confirming that they have received the divorce papers, and whether or not they agree to the divorce.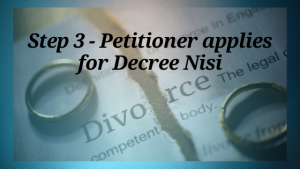 Once the Acknowledgement of Service has been processed at Court, you can now apply for the Decree Nisi (the first decree). This essentially states that the Court is satisfied with the grounds you have set out, and they will allow the Divorce to continue. The Petitioner completes and sends the Court an Application for a Decree Nisi and Statement in Support.
If the Judge, when considering your application, sees no reason why your divorce cannot go ahead, your Decree Nisi application is accepted. The Court will then list a date to pronounce the Decree Nisi. You are not required to attend Court, unless there is an issue with the costs.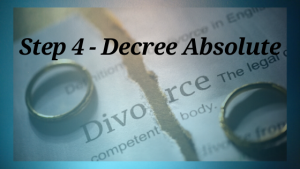 The final step in the divorce process is to apply for the Decree Absolute, which is the final Decree and is what legally ends your marriage. This is applied for six weeks and one day after the Decree Nisi has been granted.
At TML Solicitors, we can help you through your Divorce proceedings, explaining each stage along the way and supporting you through the difficult time. Instructing a Solicitor to represent you, as the person applying or the other spouse, is not as expensive as you think. We at TML Solicitors offer fixed fees and we can assist Clients who are eligible for Legal Aid. If you want to speak to a Solicitor, then please contact our office on 0116 2470022 or complete our online enquiry form.
Read more about our Family Law here.
About the author:
Poonam Chudasama is the Family Solicitor and can advise on all matters relating to a separation and Divorce. Poonam offers free initial consultations and can support throughout the whole process from advice to representation in Court proceedings. She is Resolution Accredited and an active member of Resolution and the Leicestershire Law Society.
Contact Poonam today: