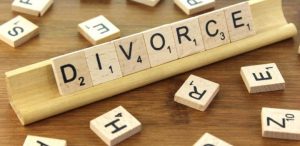 I recently watched the Netflix original movie #MarriageStory. Not knowing anything about the movie, I became more and more intrigued once I discovered it was about a couple going through a divorce. Whilst, in the UK the law is vastly different to how presented in the movie, it was quite refreshing to see raw human emotions during such a difficult time.
When people think about divorce, one of the main concerns they have is the cost of proceedings. However, the reality is that once proceedings start it can really be an emotional roller-coaster. As a member of Resolution-First for Family Law we have to consider our Client's emotional well-being before giving advice. Especially in cases where cost is a massive issue, engaging in protracted or lengthy letters/emails can make the process that much harder.
Here are a few issues that are often overlooked but which can impact advice or length of proceedings.
Marriage Certificate – do you need it?
There was a time when you couldn't really get divorced without your Marriage Certificate being sent to the Court with the Petition. The number of times I have had client's who have lost their Marriage Certificate, or the other party won't hand it over. Other Client's who were married abroad have not got a copy of their Certificate or it is in a different language.
It is always best to keep your Marriage Certificate safe especially if you are going through a separation, or plan to issue Divorce proceedings. If you cannot find it and you were married in the UK, then one can be applied for at the local register office.
If you cannot find the Marriage Certificate, or cannot obtain another copy a Divorce Petition can still be submitted but an additional application will need to be sent to the Court with details of where the marriage took place and when. There will be an additional cost for the application and the Court may require a hearing.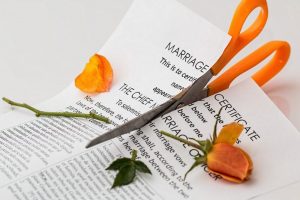 Court Fee or Remission – what are the real costs?
The current Court fee for a Divorce is £550. This cost covers the entire procedure for Divorce. If there are any additional applications to be made there may be more costs involved depending on the type of application.
For those who are on a low income, or in receipt of benefits may be entitled to a remission of the fees. This means that you do not have to pay the Court fees. If you are in receipt of certain income related benefits you will automatically be entitled to a remission. If you are on a low income, you can do an online calculation of the Court fee which needs to be paid depending on your income.
Service – what is this, and is it necessary?
So, you've submitted the Divorce Petition, hurrah…am I divorced yet? No, there are a number of steps to take before the divorce is concluded. The first step to Divorce, after issue, is service. This is very important depending on avenue of divorce you have chosen. If you decide to divorce on "2 years separation (with consent)" service on the Respondent is necessary and they have to sign the Acknowledgement of Service. The practical impact of that, is that without service and without the Acknowledgement of Service being completed, the divorce cannot proceed, and you have to start again from the beginning.
Refer to the point above, you would have to pay the £550 court fee again.
Service for a divorce on "Unreasonable Behaviour" or "5 years separation" can be flexible. There are other avenues for service to be effective, including personal service, or an application dispense with service – where the Judge can determine that service is not needed because enough steps have been taken to try to make it effective.
Delays – where do they happen?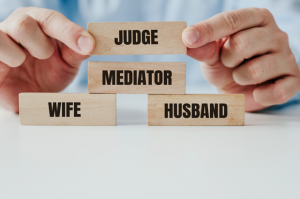 As with any set of divorce proceedings, there are time scales for each stage of the proceedings. Once the Petition is served, the Respondent has 7 days to respond; when the Decree Nisi application is considered by the Judge a future date is set for the Decree Nisi to be pronounced; and after Decree Nisi is pronounced you have to wait 6 weeks and 1 day before applying for the Decree Absolute.
But what about delays over and above this? Well for starters if the Respondent does not sign the Acknowledgement of Service there can be delays with the divorce proceeding where additional applications need to be made.
Most recently the problem has come from significant delays at the various divorce centres that have been inundated with work. I telephoned the central divorce line for a matter being dealt with at Bury St Edmund's because I was chasing an application sent in July 2019. By November 2019 there had been no progression and on the telephone, I was told that the application had not been dealt with and I should not expect a response until January 2020!! I was very shocked by this, but it is reality that many family practitioners have been dealing with.
In February 2019 the Law Gazette reported the record level of delays for divorce and situation has not improved much. Is there light at the end of the tunnel? Refer to point 5 below.
Paper-based or Online?
Things have improved since the introduction of online Divorce Petitions. The process is very user friendly and the service has now been rolled out for all Solicitors to be able to register an account to issue Petition's for their clients online. This will hopefully ease the burden at the various Divorce centres around the UK.
To divorce or not to divorce?
Ultimately, whatever case is presented by the Client, the first question is always about what they want to do and whether divorce really is the best option. My personal view on #DivorceDay or #DivorceMonth is that we should use this time to promote awareness of divorce proceedings and separation. It is better to know options and understand rights than jump into divorce proceedings straight away.
Poonam Chudasama is the Family Solicitor and can advise on all matters relating to a separation and Divorce. Poonam offers free initial consultations and can support throughout the whole process from advice to representation in Court proceedings. She is Resolution Accredited and an active member of Resolution and the Leicestershire Law Society.
Contact Poonam today: